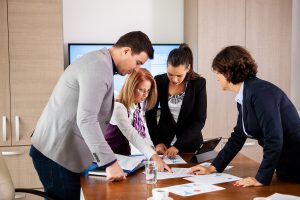 If you're looking for adaptable project management courses, look no further than PRINCE2 Training in Northern Ireland delivered by Elite Training. Boasting a high success rate, our team are well equipped to take your staff through the process and become more effective project managers.
Currently offered online, the public PRINCE2 Training course is accessible to everyone looking to develop their skillset. From foundation to practitioner level courses, we are on hand to guide you through to success.
Developed by the UK Government, PRINCE2 has since become the most popular project management methodology worldwide (due to the adaptability of application). As such, we are proud to offer the course to organisations across Belfast and Northern Ireland.
We also deliver a PRINCE2 Agile Training course. This training course spans three days and involves a 2.5-hour exam on day three. This course will ensure your team are able to apply PRINCE2 to a fast paced and agile context.
Elite Training
Contact the team at Elite Training today to book PRINCE2 Training in Northern Ireland by calling +44 28 9024 2622 or emailing enquiries@elitetraining.com.